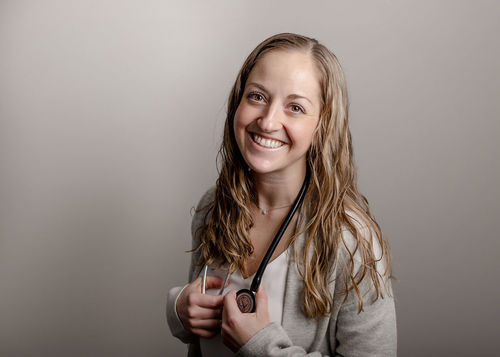 I am fortunate to have been born and raised in the lower mainland of BC.
While completing my undergraduate degree at UBC, I developed an interest in research and went on to complete a Masters of Science focusing on Diabetes research. However, research was never the end-game and I went on to complete my Medical Degree and Residency at UBC. I developed a passion for maternity care on day one of my obstetrics rotation in medical school and this passion continues to grow each day.

The main focus of my practice is maternity care and I have been working with the Abbotsford Maternity Group since 2017. I also work as a full-service family physician on a part-time basis. My hope is for patients to feel empowered to advocate for their own health and to always feel comfortable enough to ask me anything. I am committed to supporting you through the joys, challenges and heartbreaks of pregnancy, labour and delivery, and the postpartum period. Being your health advocate is both an honour and a privilege.

While not at work, I love to spend my spare time travelling and hiking and can often be found adventuring in the mountains with my family.